Abuler 5-in-1 Immersion Hand Blender: Powerful 800W, 12 Speeds, Stainless Steel, Mixing Beaker, Chopper, Whisk, Milk Frother - Green
Abuler 5-in-1 Immersion Hand Blender: Powerful 800W, 12 Speeds, Stainless Steel, Mixing Beaker, Chopper, Whisk, Milk Frother - Green
Regular price
Sale price
$49.99 USD
Unit price
per
Sale
Sold out
POWERFUL IMMERSION BLENDER HANDHELD: Abuler handheld blender (batidora de mano electrica) features a powerful awesome 800-watt blending power and turbo boost mode, which would be a time saver when making soups, sauces, homemade salad dressings for meal prep or making smoothies and milkshakes with healthy natural raw ingredients.

VERSATILE KITCHEN TOOL: This multi-option stick blender batidora de inmersion combo has various attachments. It includes an emulsion blender handheld, 16floz/500ml hand held food processor, 20floz/600ml beaker, milk frother beater & electric egg whisk. You can use it to blend, chop, whisk, and froth milk to meet all your needs. Making smoothies, shakes, soups, baby food, meringues, dips, sauces, mayo, chutney, whipped cream, salsa, guacamole, milk foam, cake batters, process meat or veggies.

ERGONOMIC NON-SLIP HANDLE & 12-SPEED SETTINGS: This handheld blender stick has an ergonomic non-slip handle design enables you to operate the drink mixer more easily, it would not wobble or feel like it is going to slip even when your hand is a little moist. The 12-speed adjustable speed dial provide precise control allowing you to achieve the desired consistency for your recipes.

EASY TO ASSEMBLE & CLEAN: The snap-on/off detachable attachment design makes it easy to connect and disconnect and a breeze to clean as they all comes off easily than a regular blender. You can just rinse it off after use or wash it in dishwasher (except blender shaft and chopping bowl lid requires hand wash).

COMPACT & SAFE & DURABLE QUALITY ASSURANCE: The hand blender electric saving you valuable counter space in a small kitchen than a large standard blender. The blender combo is made of BPA-free plastic and 304 stainless steel which is safe, healthy and long lasting. We provide one year warranty for this well constructed blender, it would be a perfect gift idea for your family, friends, women and men. If you need any help, please feel free to contact us.
Share
View full details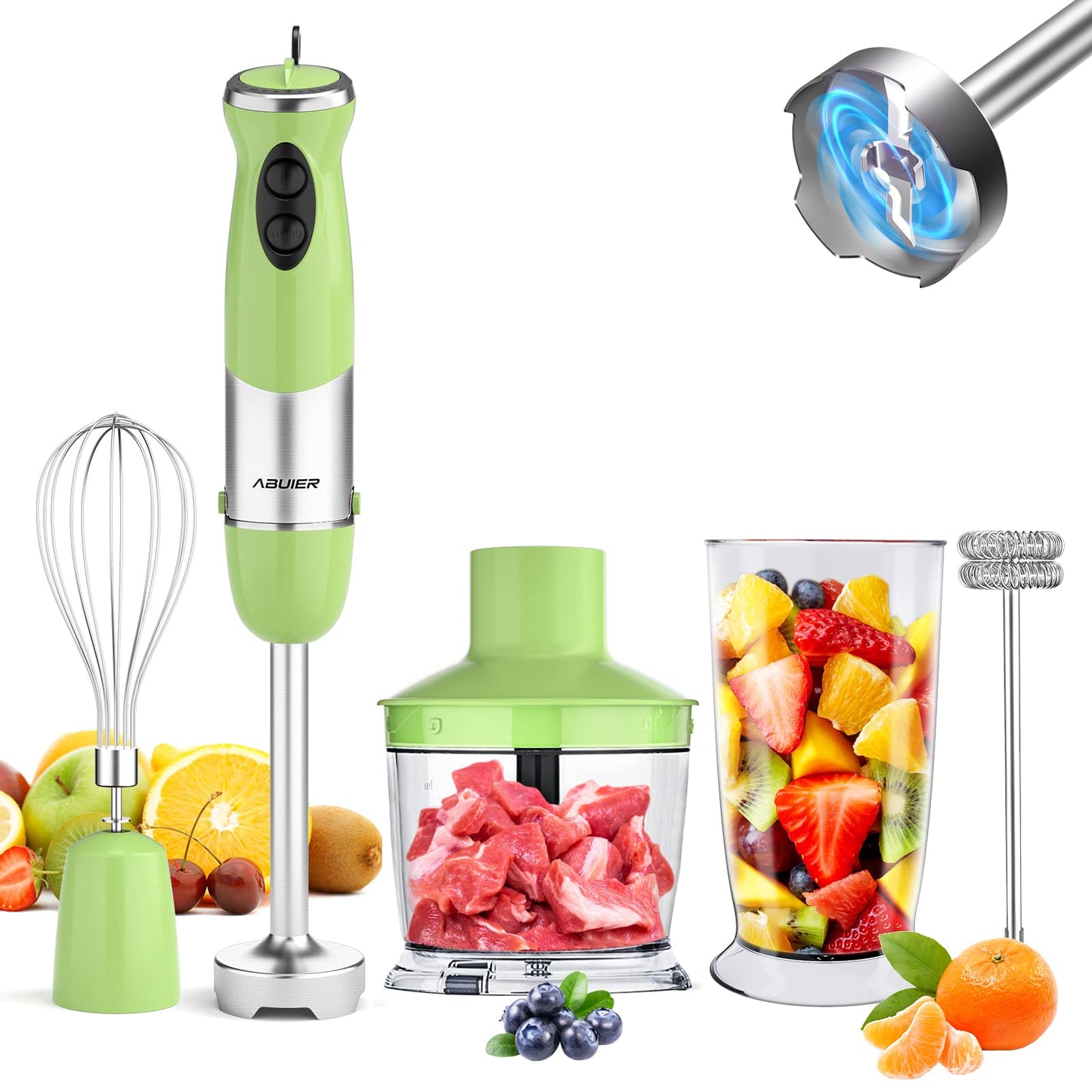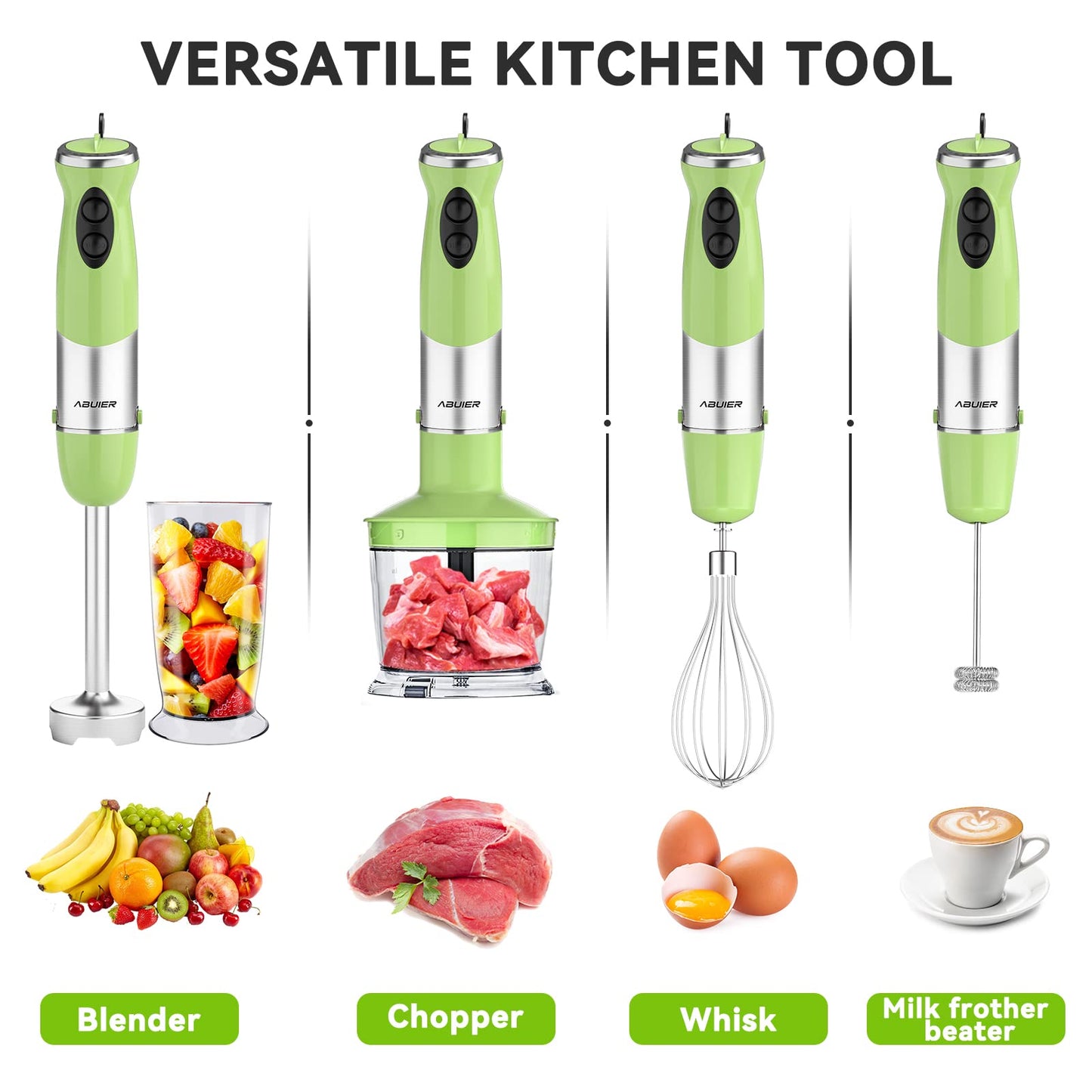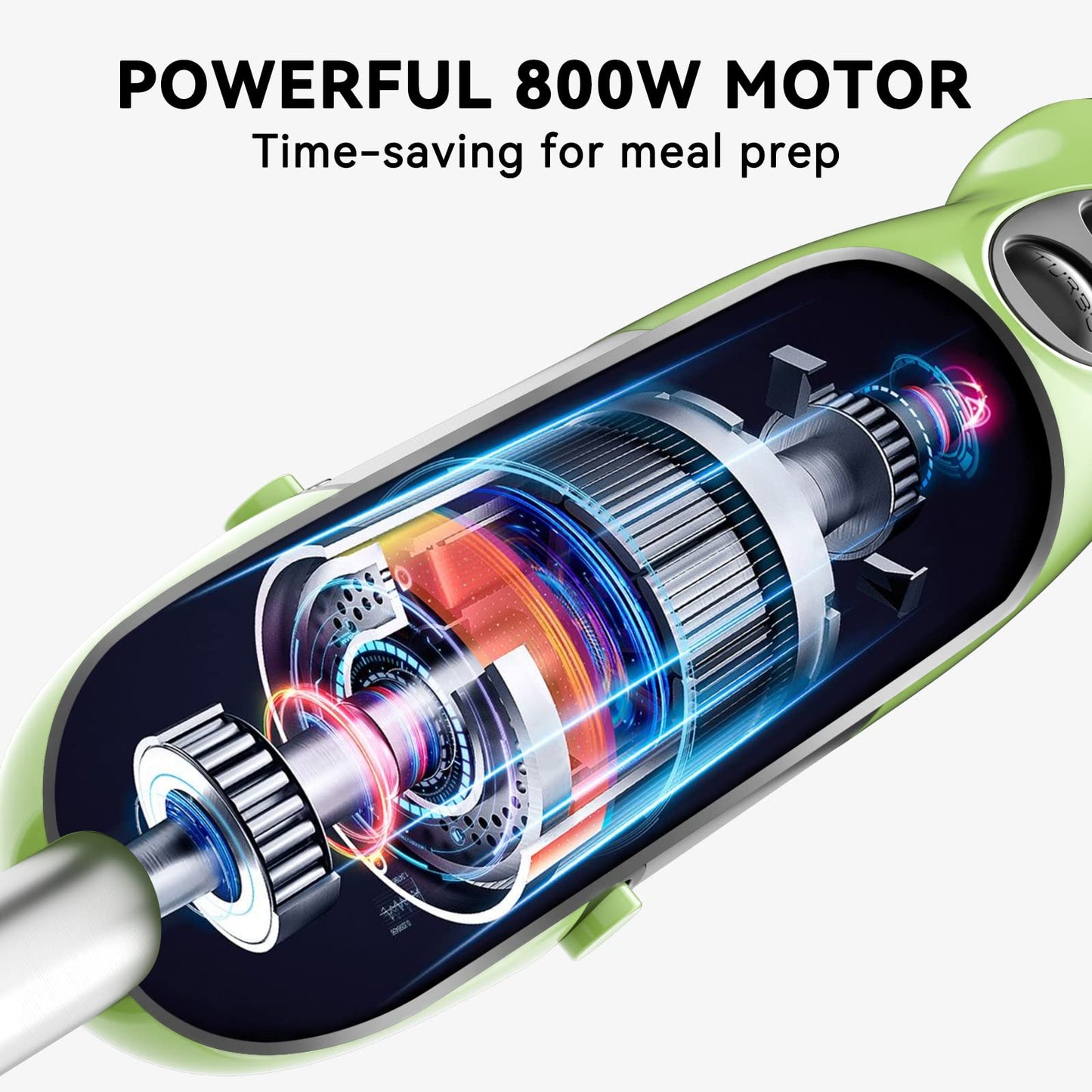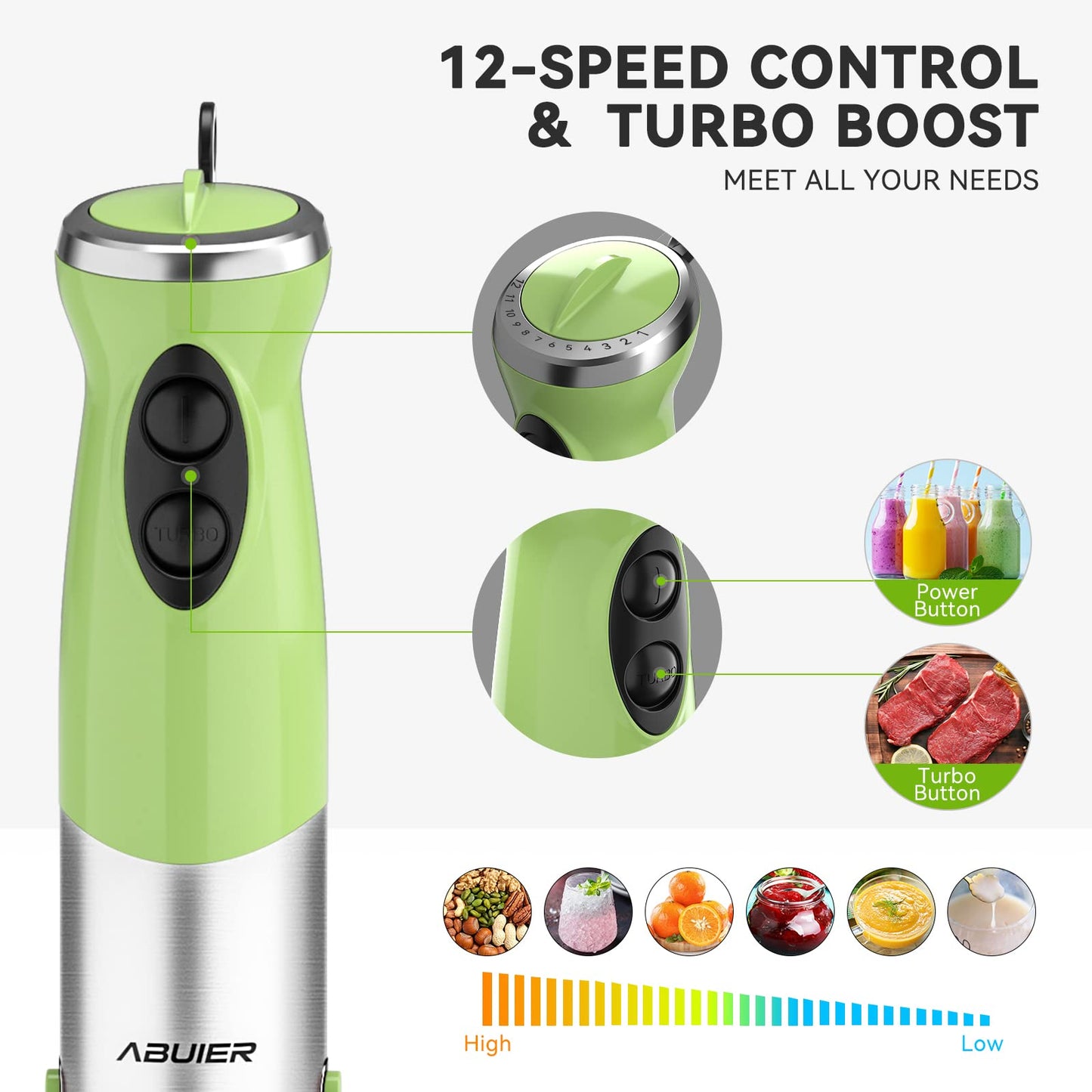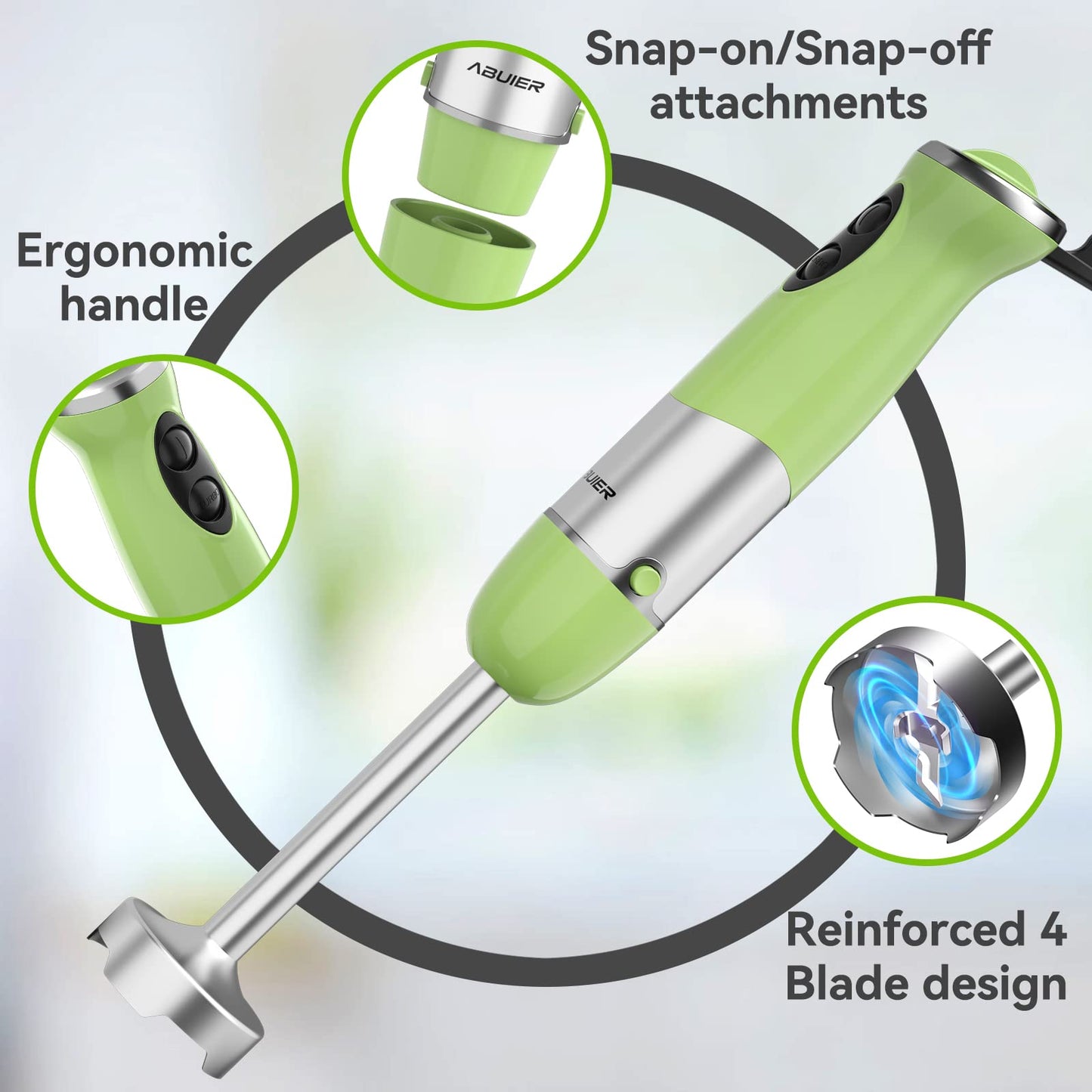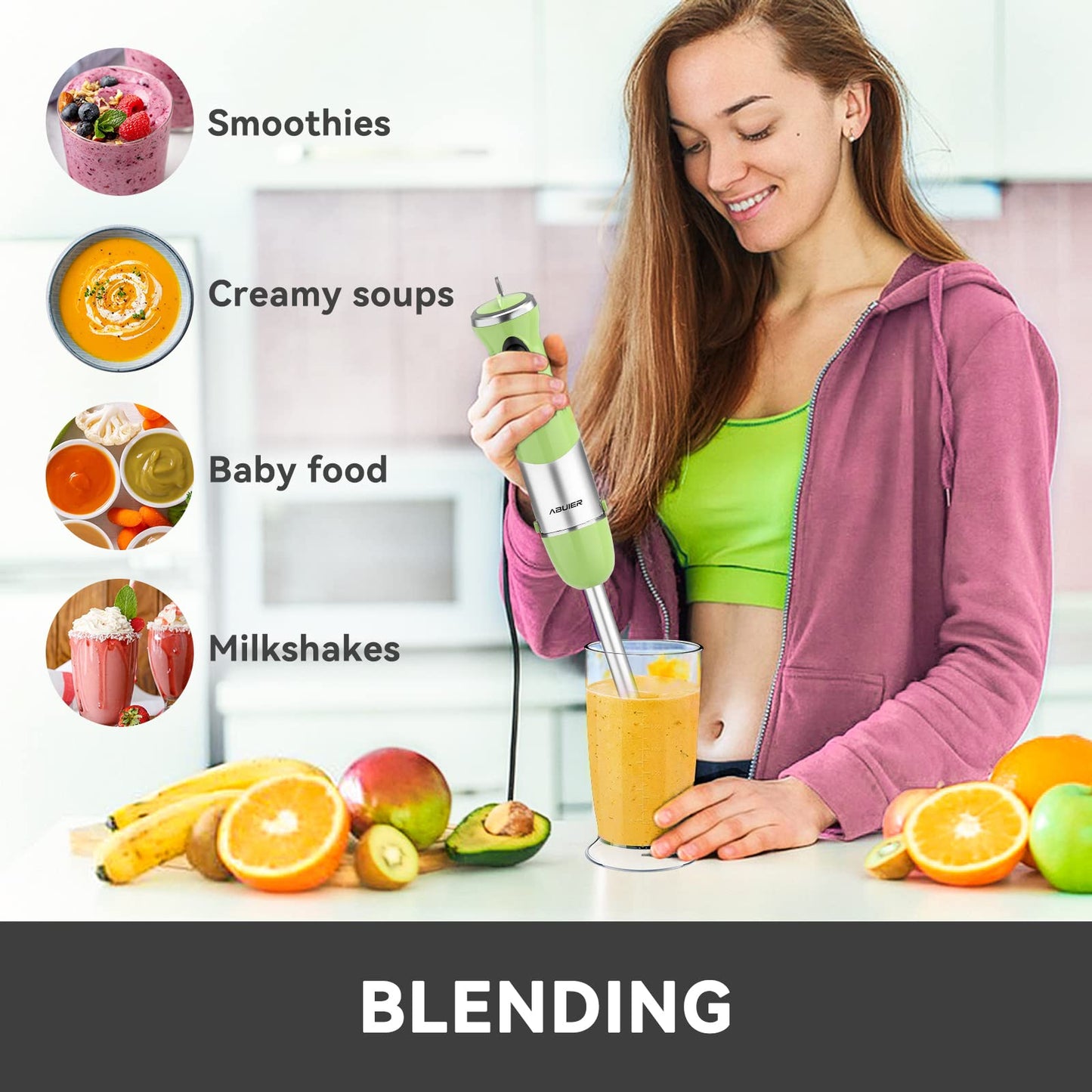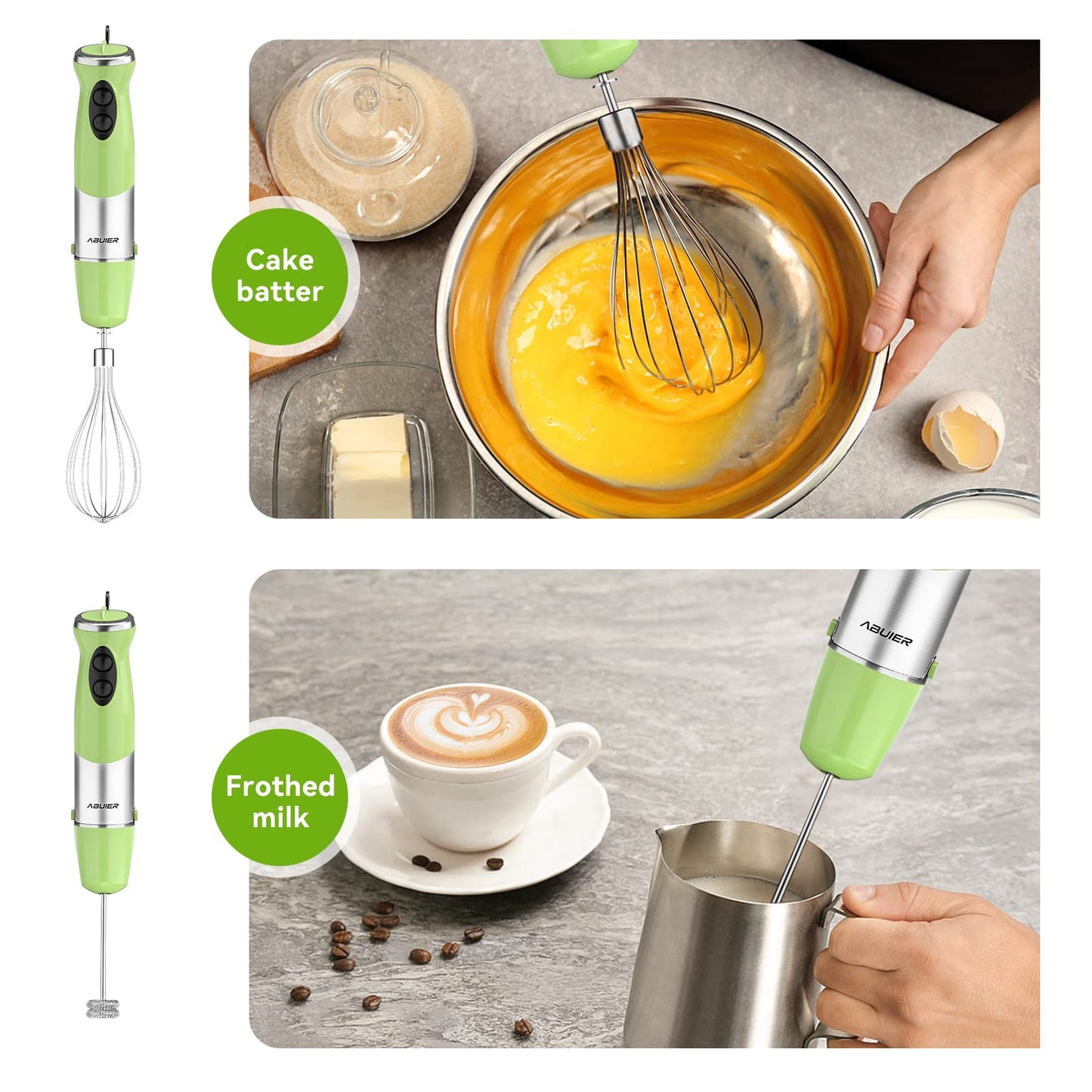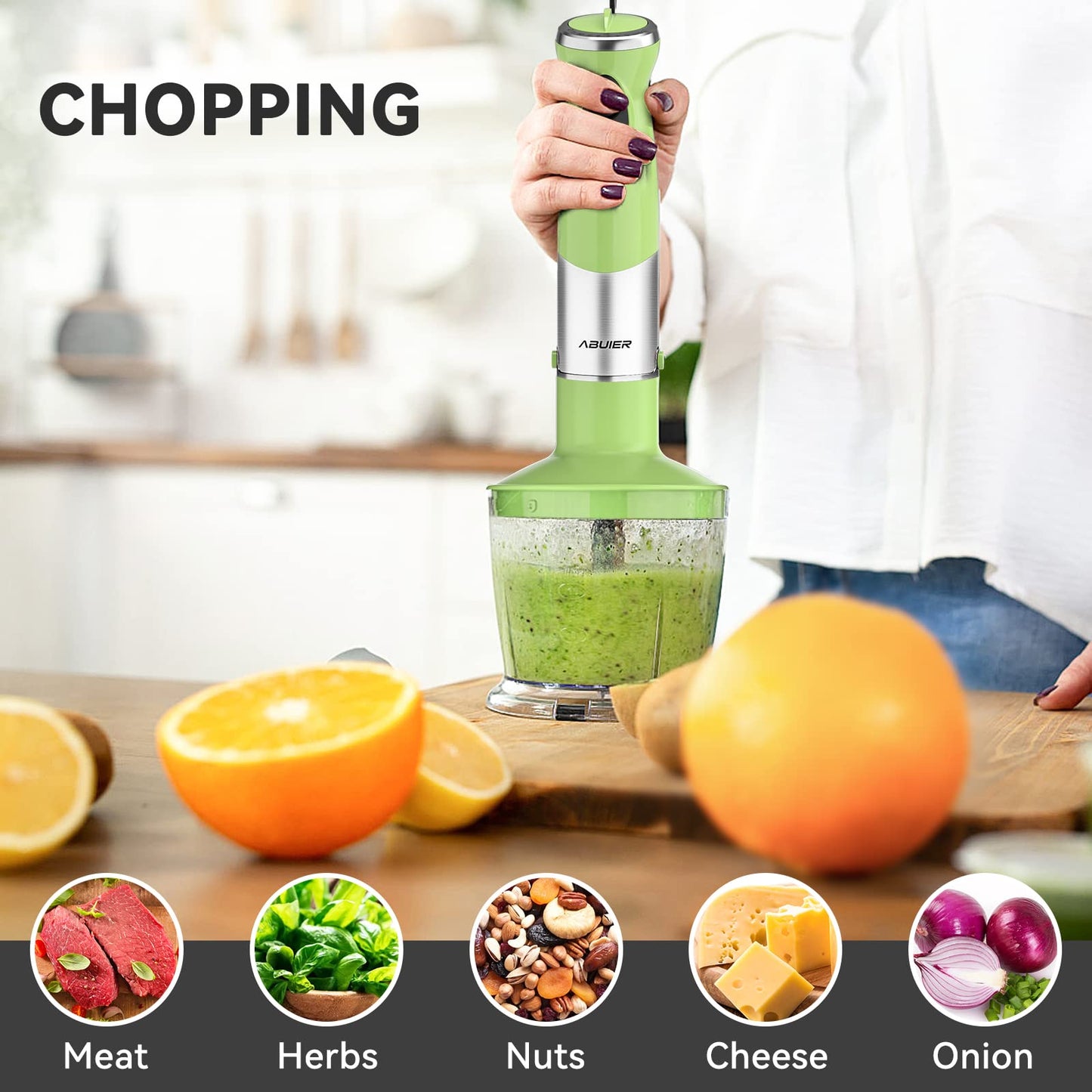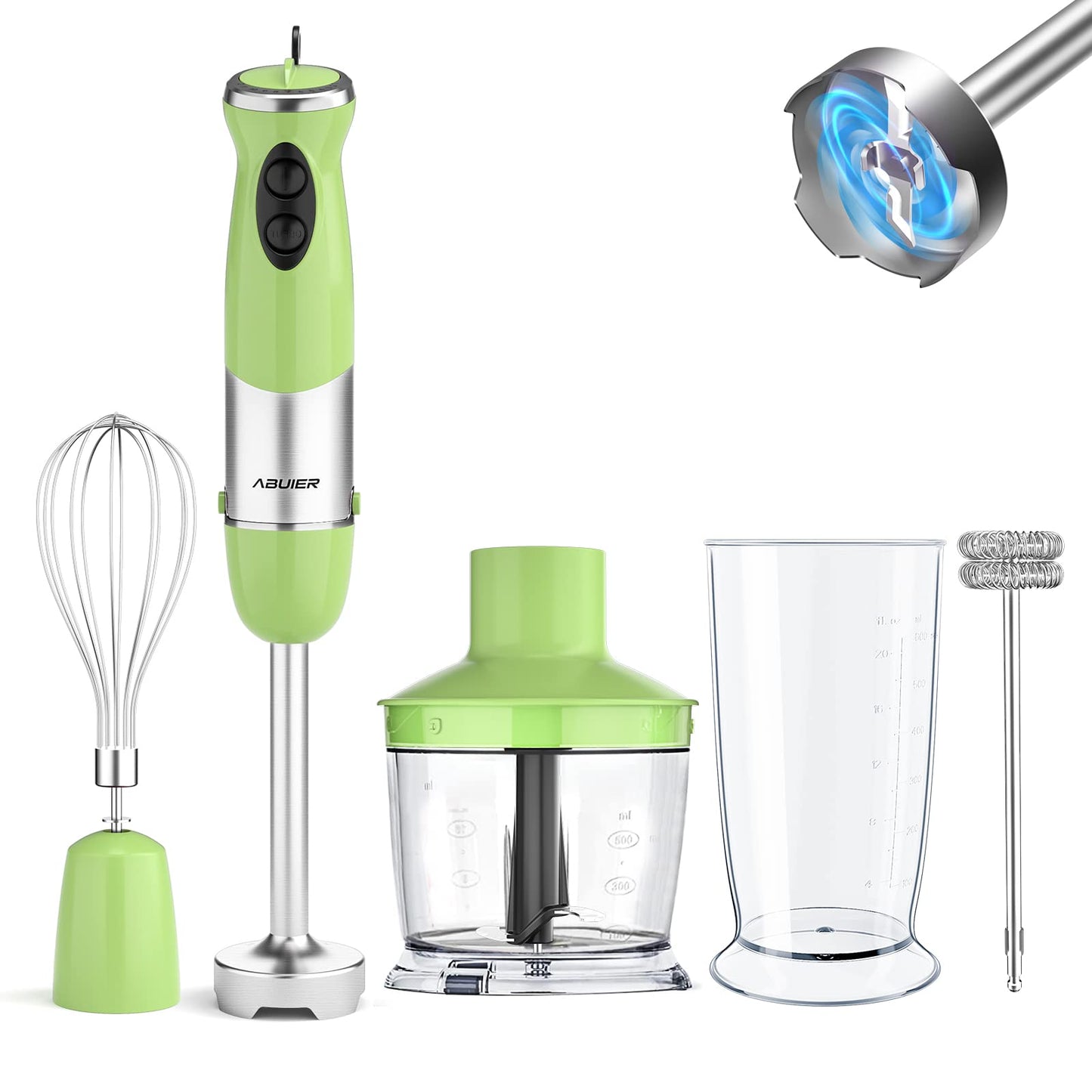 Great addition
This has been a great addition to the kitchen and has been super nice that I only need one thing that can attach to so many things and not have to have a ton of different contraptions. I have really liked this.
Great multi use kitchen gadget!
My daughter LOVES smoothies and this blender is perfect for her. It is easy to use and to clean. The price point makes this something that she can use but it wont break a budget. In addition to the smoothies, she loves making homemade pasta sauces. She loves how the tomatoes are crushed for her sauces.On top of being easy to use, another convenient feature is that the majority of the device and accessories are dishwasher safe.Overall, works well and it worth purchasing!
Amazing
Can't believe how well this works and how much you get for the price. Good power too! Easy to use and clean. So far there's been no problems blending the food to the consistency that I need
Blend is high quality. Accessory bowls may not last
This immersion blender is powerful and the build quality seems good. There are 2 switches on the blender described as Switch I and Switch II, but there is no indication of which switch is appropriate to use for various tasks, so trial and error would be your best option. Almost all of the connections to the various accessories are solid, easy to assemble, intuitive and strong. I've used the chopping bowl to dice onions and it does a good job.My only concern is that the chopping bowl top locks in place by twisting and engaging a small plastic nub, and if you use it enough I expect this nub is going to wear or break off and the bowl will be useless. Right now, this isn't an issue, and the blender itself can always be used, just not to chop, if these weak points wear out. This is a theoretical issue, but it concerns me. They might want to address this in the next release because it seems to be the only weak point in an otherwise well designed device.The user guide is simple and contains a LOT of cautions. I suspect that most users who are trying to chop vegetables or other foods, are expecting the blades to be sharp. In case your expectations differ, the warnings will guide you.
Great kitchen gadget
Used the blender on some sweet potatoes and it made them super smooth.Feels well built and great power. East to clean and compact for storage.I have not used the other accessories yet but it is nice to know I have them if needed.